Sit down, this may shock you…Sydney is not the capital of Australia, Canberra is.

Sydney is an amazing city with lots of things to do. There are different parts to Sydney which are all worth checking out. All the tourist spots are located near Circular Quay which is also where you will find the area called 'The Rocks' which has great bars and restaurants. The nightlife centre is an area called Kings Cross..enter at your own risk! If you want more of a chilled out day then head over to Surrey Hills. You also can find Bondi beach, Coogee and Manly beach (which is a short ferry away) all within this city. 
Lock out laws apply in Sydney which is basically an objective to reduce alcohol-fuelled violence. This law requires 1.30am lockouts and 3am last drinks at bars, pubs and clubs in the Sydney CBD.
Getting from the airport to the city is very quick and easy. Australia's public transport is like no other, double-decker trains which are clean reliable, its shocking coming from using the London Underground my whole life.
From the airport you can find the train station located to the left, once you come out of the arrival gate. You will have to purchase a Opal Card, which is Sydney's version of an Oyster Card. There is also an Opal card app which is super handy to have. You can top up on the go and also it will insure your money if you ever lose your card. Unlike Oyster cards, you have to tap off on buses with these cards. 
You can get the train straight to Central Station which will cost you roughly $16, this is the most expensive journey you can make so don't panic, travel isn't extortionate like in London. 
All travel on Sunday's is $2.50 so I would make the most of it and explore as much as you can. You can go on a 30 minute ferry with your Opal and visit Manly which I would highly recommend. In order to get to Manly you will have to go to 'Whalf 3' right outside the train station.
The closest station to The Sydney Harbour Bridge and the Oprea House is Circular Quay.
Backpacker only..I cant afford to try out anything else!
Wake up! – Huge hostel with a night club underneath. It's really clean and I met loads of people here. Like everywhere in Sydney, lock out laws apply here and you are not allowed your own alcohol in this hostel. Dorms from $41, private rooms from $114
Mad Monkey Coogee Beach – Dorms from $30, Private room from $99
The Village Surrey Hills – Dorms from $22, Private rooms from $84
The Village Kings Cross – Located in the night life part of town – Dorms from $21, Private rooms from $85.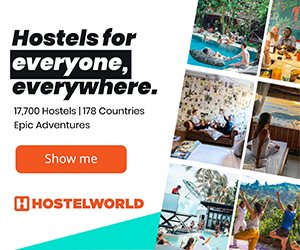 The Grounds of Alexandria 
 They roast their own beans, the ingredients on the menu are sourced from their own organic kitchen garden and the cafe is encased in a rustic, industrial and heritage-listed warehouse in Sydney's west.
Location: 2 Huntley Street, Shop 7a Alexandria NSW 2015
Three Williams 
Just have a look at their instagram and tell me it doesn't look amazing.
Location: 613a Elizabeth Street, Redfern.
The Fine Food Store
Amazing coffee and brunch!!  Tucked away on Kendall lane in The Rocks, The FFS offers lip smacking coffee, breakfast, brunch, lunch + specially selected local wine & beer! (Picture stolen from their instagram as we ate all of ours before we could take a photo!)
More info on places to eat and drink in Sydney can be found here <<
The famous Iceberg swimming pools can be found here! Such a chilled out place it is our favourite place in the whole of Sydney! 
Coogee Beach 
Beautiful beach only 1 bus ride away from the centre of Sydney.
Manly Beach 
This has a whole other vibe here! Everyone skate boarding or sunbathing, very relaxed area.
Blue mountains 
A day trip here is 100% worth it. These beautiful mountains are just outside of Sydney and is the perfect place to explore and take photos. There is a YHA Hostel here if you wanted to spend more than one day exploring everything the Blue Mountains has to offer.
Luna Park 
Located the other side of the Sydney Harbour bridge, at night it is all lit up and worth checking out. The views from the other side are something you don't often see either. 
Sydney's Royal Botanic Garden
Want to know more about Bondi and Coogee? Click here !